LESLIE H. PETRUK, MA, LPC-S, NCC, BCC
Leslie is the Director of The Stone Center for Counseling & Leadership and a Clinical Supervisor. She has worked as a Licensed Professional Counselor since 1996. Her clinical experience includes working with children, individuals, couples and families using a systemic and internal family systems approach. Her "4 Kids Sake Parenting Programs" were developed to assist parents with the various challenges they face in dealing with each developmental stage and to facilitate cooperative co-parenting when families are going through a divorce or separation. Prior to moving to Charlotte in 2001, Leslie maintained a private practice in Austin, Texas. Her specialized training as a play therapist and marriage and family therapist serve her well in her focus with children, couples and individuals who are dealing with grief and loss, depression, anxiety, trauma, adjustment and relational issues. Additionally, she works with special needs children and their families, children and families experiencing divorce, and children with behavioral issues in school, for which she provides parenting consultation, coaching and school observation/remediation services. Leslie conducts parenting workshops, marriage seminars and presentations related to these and other issues.
Leslie is also a Board Certified Coach and offers life coaching services. She specializes in coaching working mothers who seek to find their passion, live more fully, decrease their stress and overwhelm and increase their life fulfillment. Leslie is available to conduct workshops and seminars to your group, company or organization related to increasing productivity, teamwork, leadership skills, and managing work and life (she believes work/life balance is a myth).
Contact Leslie at: leslie@thestonecenternc.com

KATIE BURNETT, MA, LPC, NCC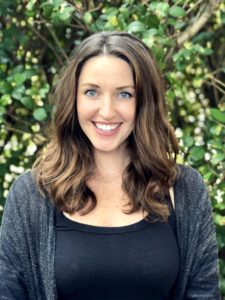 Katie is the Co-director at The Stone Center for Counseling & Leadership. She is a Licensed Professional Counselor.  She earned her Master's degree in Clinical Counseling from Columbia International University and her undergraduate degree from The University of North Carolina at Chapel Hill.  Katie is a trained play therapist and enjoys working with children and adolescents, as well as adults.  Before she began working at The Stone Center, Katie worked as a Behavioral Therapist with individuals who have special needs, including two years as an Applied Behavioral Therapist working with children with Autism.  She also spent time overseas working in an orphanage.
During her time at The Stone Center, Katie has had the opportunity to work with individuals, children, couples, and families dealing with a variety of concerns, such as depression, anxiety, anger, trauma, ADHD, and various life transitions.  She believes in an integrative, holistic approach to healing and growth.  Katie utilizes her supportive role as a counselor to help her clients discover the unique set of strengths within themselves.  She recognizes the importance of collaboration and creativity in the counseling process and allows her clients to set the pace of their sessions.  She believes that your past doesn't have to define your future.
Contact Katie at: katie@thestonecenternc.com
BRENNA KINKAID, M.Ed., LPCA, NCC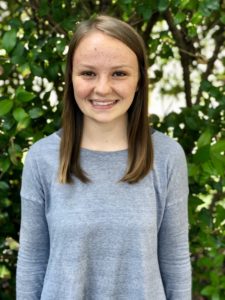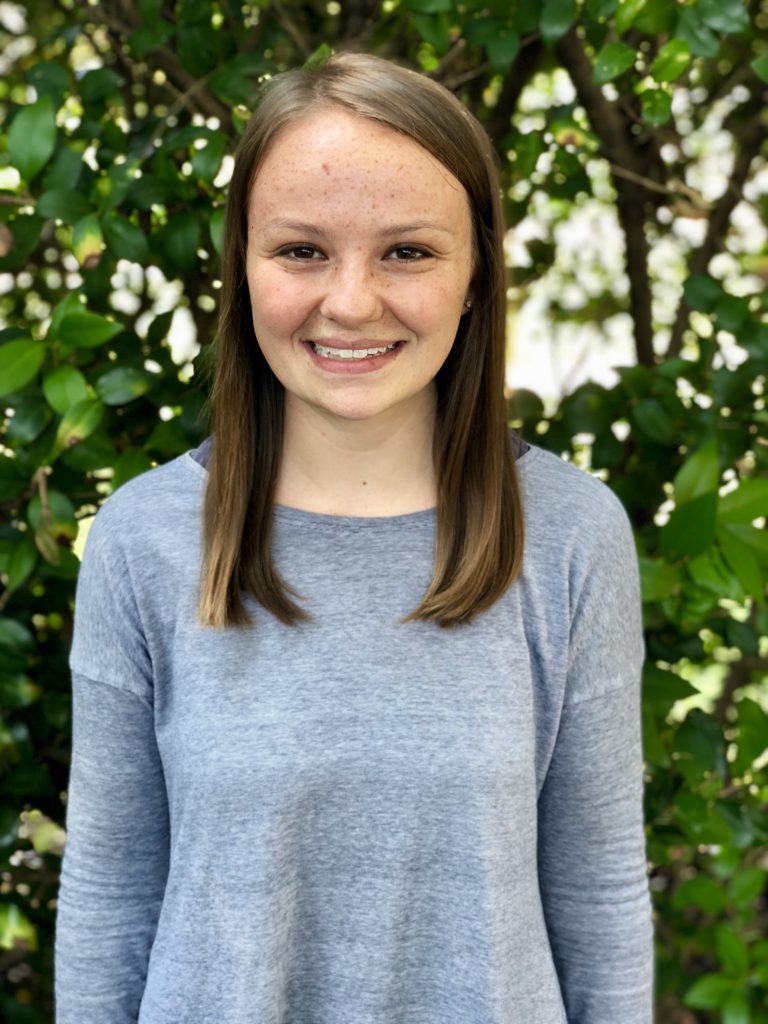 Brenna is a Licensed Professional Counselor Associate and a Certified Counselor at The Stone Center for Counseling & Leadership. She earned her Master's degree in Professional Counseling at The University of Georgia.
Prior to working at The Stone Center, Brenna worked in a child advocacy center where she provided therapy for children and adolescents who were survivors of neglect, abuse, and trauma. Brenna has experience working with individuals and families coping with ADHD, anxiety, depression, grief, trauma, and life transitions.
She believes that understanding the individual's unique identity and culture is essential to holistic growth and wellbeing. Brenna fosters an authentic, collaborative relationship between client and counselor and emphasizes personal strengths.
Brenna is grateful for the privilege to help clients build better lives through healing, education, and empowerment in the counseling setting.
Contact Brenna at: brenna@thestonecenternc.com

CAROLINE RACHER TURAK, MA, LPCA, NCC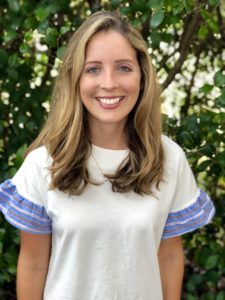 Caroline is a Licensed Professional Counselor Associate and Nationally Certified Counselor. She earned her Master's degree in Clinical Mental Health Counseling and a Certificate in Play Therapy from the University of North Carolina – Charlotte. She received her undergraduate degree in Psychology from the University of North Carolina – Wilmington. Caroline has recently completed the Level 1 Training for Internal Family Systems Therapy. Her field experience includes working in a domestic violence shelter where she provided individual, play, expressive arts, and group therapy. Through her graduate studies, Caroline also has experience with Child Parent Relationship Training. She is passionate about and has become an advocate for the PANDAS/PANS community; she works with a number of families affected by this diagnosis. Caroline works primarily with children who are dealing with anxiety, learning disabilties, anger, trauma, medical illness, and various life changes. Caroline believes in the effectiveness of a strong connection and trust between the therapist and client and a strengths-based approach. Caroline acknowledges the many facets that make children act, think, and feel how they do and she uses solution-focused techniques with children to mutually develop goals and discover insight to promote healing.
Contact Caroline at caroline@thestonecenternc.com

DANIELLE HUGHES, MA, LPC, NCC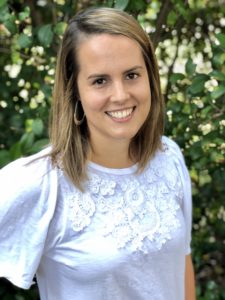 Danielle is a Licensed Professional Counselor and a Nationally Certified Counselor. She earned a Master of Arts in Community Counseling from the University of North Carolina at Charlotte, and a Bachelor of Arts in Human Services from Elon University. Danielle has experience helping individuals who are coping with depression, grief, bereavement, anxiety, trauma, stress, adjustment issues, and behavioral difficulties.
Danielle specializes in counseling adolescents and adults. She has a special interest in helping young professionals cope with tensions in personal and professional living.  According to the individual needs and preferences of her clients, Danielle's counseling sessions may include expressive arts, experiential techniques, strength based approaches, as well as traditional talk therapy. Along with a strong client-counselor relationship, Danielle believes that utilizing creativity assists clients in therapeutic self-exploration and healing.
Contact Danielle at: danielle@thestonecenternc.com

ANDREA MILLER, MS, EdS, LPCS, RPTS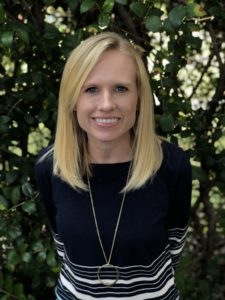 Andrea Miller is a Licensed Professional Counselor Supervisor and Registered Play Therapist Supervisor at The Stone Center for Counseling & Leadership. She earned her Masters degree from the University of North Carolina at Greensboro and Post Masters Certificate in School Counseling from the University of North Carolina at Charlotte. She has been providing counseling and supervision in the Charlotte community since 2005.
Andrea is a trained play therapist and when working with children integrates parents into the counseling process. She also enjoys working with adults, children, families, and couples of all ages. Andrea has a wide range of experience working with grief, divorce, attachment issues, trauma, adoption, ADHD, depression and anxiety, parenting, and relational issues. She is also trained in Internal Family Systems and Eye Movement Desensitization Reprocessing (EMDR) and naturally integrates these approaches into her work.
Andrea uses a supportive, holistic approach when working with clients. Andrea believes the most important part of the counseling process is the counselor-client relationship. She believes healing occurs through a respectful, collaborative approach that allows for self-exploration. She hopes to help clients discover and learn to trust their own wisdom through the counseling process.
Contact Andrea at: andrea@thestonecenternc.com

AFRICA JONES, Office Manager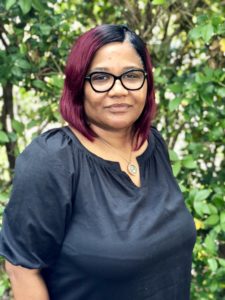 Africa is originally from the Charlotte area. She obtained an Associate of Arts in Health Care Administration.  She has been in the medical field for over 22 years. Her most recent position was with Modernizing Medicine where she was a Revenue Cycle Management Supervisor, responsible for the entire revenue cycle. She is very excited to be a part of our practice. She has one son.
Contact Africa at frontoffice@thestonecenternc.com

SaveSave
SaveSave
SaveSave
SaveSave
SaveSave
SaveSave
SaveSave