What to Expect at the Stone Center Counseling?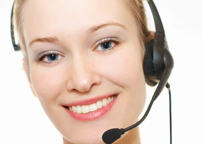 This will give you some information on what initially happens when you call to receive services from the Stone Center Counseling. Sometimes it is difficult to know what to expect when looking for counseling services. This may help ease your mind and make you feel more comfortable.
Call (704) 665-0065 for an initial appointment OR e-mail us at FrontOffice@thestonecenternc.com OR click here to provide us your contact information.
You may leave a message in the general mailbox and the Stone Center will return your phone call within 24 hours when you are initially calling to refer yourself or someone else. On the voicemail, you can simply state your name, phone number, and what services you are needing/requesting
When the Stone Center returns your phone call, they will ask some general information about you or your child, including:

Name, phone number, email address
Insurance information
Reason for seeking counseling

The Stone Center will schedule an initial intake appointment with you to have with the therapist. Each therapist keeps their own schedules so you will speak to the therapists directly. An intake appointment includes:

For children: meeting with the parents to discuss concerns, needs, play therapy, and getting to know the therapist
For adults/family: meeting with the individual and discussing concerns, needs, and getting to know the therapist
The therapist will talk to you and/or your child about the counseling process and what to expect
The therapist will answer any questions and concerns you may have regarding the counseling process

After the initial phone call, the Stone Center also gathers information and calls to verify insurance benefits and will email initial paperwork to you to bring to the first appointment
For the initial appointment, you will arrive at the Stone Center Counseling and sit in our home-like environment while you wait to meet with the therapist. The Stone Center has a variety of reading material available to you to help you relax and learn more about our services
After the initial intake appointment, the therapist will schedule regular counseling appointments based on your needs
All therapists have confidential voicemails and will work with you to answer questions and concerns throughout the counseling process
We provide counseling services in a home-like atmosphere and want you and/or your child to feel as
comfortable as possible.